Post by xDerekRx on Sept 20, 2018 5:20:24 GMT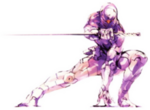 Sorry for the late reply. Thanks a lot for the further tips. Many more games for to buy list. From the recommendations I only got Alien Triology so far and I really like it. It looks nice for my taste and I cannot complain about the playability as well. That's sursprising, because I have heard quite often the Saturn is rather bad with First Person shooters.But have nothing to complain so far.
I think I will also try to get some other classic FPS for the Saturn now. Like Duke Nukem 3d or Doom.








Unfortunately I haven't gotten Alone in the Dark 2 yet, and I'm actually leaning towards getting the 3DO version rather than the Saturn version. (Another 3DO fan told me the 3DO version is even worse than the Saturn version, but when I sampled it on an emulator it seemed to run fine. Not great, but fine.)
As if you needed one more person to say it, Enemy Zero is a must-have for survival horror fans.
Prisoner of Ice has plenty of survival horror elements, but I can't recommend getting it for the Saturn since the item descriptions are all in Japanese, making it very difficult to play without a walkthrough. The PC version is available on Steam for less than you'd end up paying to ship the Saturn version anyway.
Funny thing that you mention the 3do. Playing Alone in the Dark on the 3do would be an option as well. I am not the owner of 3do yet but I am planning getting on the near future. Maybe even in next couple of weeks.. Will be in Japan in October, and when I am there I will try to get a nice japanese 3do. Maybe I will be sucessful.
Prisoner of Ice looks interesting as well. But for the playability it is better to get the pc version I guess.

Hey Shadow cool to see another diehard Survival Horror fan.
I would say it was and probably still is my favorite genre of all time. Obviously it really peaked with the PS1 and PS2/Xbox/GC/DC era.
It sucks the Saturn wasn't around long enough to catch the trend. But at least we did get an excellent port of Resident Evil. I consider it one if not my favorite title on the Saturn. Deep Fear is also good but there are some things about it I dont love. Its cool its an exclusive though.
My all times favorites though are Silent Hill 1 and 2 (3 is also great), Dino Crisis 1, and Resident Evil 1/2/3/CV (2 or CV probably favs)
Im a Halloween/horror nut so I like stuff themed like this
As others mentioned already D and Enemy Zero hit the spot. Enemy Zero is great in a lot of ways including the graphical upgrade over D. And its neat that its an exclusive as well.
Alien Trilogy is one of my favorites that I owned back as a kid. It definitely has the horror/sci-fi atmosphere down perfect. And it also plays great. Quake should also satisfy this. Hexen plays well but its more Fantasy/Medieval horror. Doom is one of my if not my favorite game of all time but sadly the Saturn version is broken. The best version of Doom IMO that is dripping with great atmosphere is Doom 64 if you can get a hold of it.
In Shining Force 3 there is a Ghost/Horror town called... I forget Quara or something. Its been a while since Ive played it. I recommend SF3 regardless but that world specially is super enjoyable.
Shining the Holy Ark has a mansion level that is like a Haunted House early on in the woods. Gave me that feel as well.
And obviously House of the Dead is the perfect B-Movie horror game. Its unpolished but runs well enough.