Post by sych on May 31, 2018 21:22:57 GMT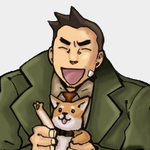 It's never attemmpted to compress save files before this. It's only because I got down to 5000 units which ultimately shouldn't have been a problem because it states 5000 memory blocks left but it won't let you go pass 5000 units which is very odd.
It hasn't attempted to compress save files before because it didn't have to. Not to sound rude but go back and read the second paragraph of what I said (I'm only theorising, of course).
Interestingly enough I checked out that link to Saturn gamer's cartridge. It doesn't apper to offer 4MB expansion or Game Shark Cheat codes, looks inferior to the Action Replay to me.
Cheat codes are coming in a future version of Pseudo Saturn Kai, which the Gamer's Cartridge is powered by. As for the lack of RAM expansion in the Gamer's Cartridge,
not many games in the Saturn library even make use of the additional RAM
, so it's hardly a big deal; just put in a RAM cart if you ever want to play one of the few 1MB/4MB games.
A big downside of the Action Replay is that its storage is not direct-access, so you've got no way of saving files that are larger than the internal memory (this means no Dezaemon 2 shmups or Sega Rally ghost data, among others). Couple this with:
the limited amount of storage it offers vs the practically unlimited storage that the Gamer's Cartridge provides (storage is only limited by the size of your SD card, and even a 2GB card offers a gargantuan amount of space for Saturn save files);

the unreliability of an Action Replay for storing save files (the error message that you got is indicative of this);

the fact that you can't transfer save files to PC with the Action Replay (unless you've got one of the older comms link models and a Bluetooth DataLink)

means that the Gamer's Cartridge is certainly the superior solution if you really value your saves.
Yeah sorry I did read your last paragraph, I just got distracted in giving more specific info on my predicament whilst I was making my original reply.
Ive actually got the USB datalink, I tansfer all my saves with it to my modern laptop. It's actually very easy to use. I've transferred my Fire Pro Wrestling save files to other Saturn gamers via the Datalink a good few times now with great success. I've also downloaded a few homebrew games and played them on the Saturn via the Datalink & AR which is a nice little side feature the Datalink offers. The AR is more handy than you think.
Plus I'm a Capcom and SNK nut so I have pretty much every Saturn game that requires Ram expansion so getting rid of the AR is not ideal for me. And there's around 15 or so games that use it.
Also the fact that the AR can't save files directly onto the cart whilst in game isn't really a big deal to me. I'm so used to just reseting the console and manually transferring it over that way. It really doesn't take that long and you get used to it quite quickly. It just becomes part of my Saturn gaming experience. Almost like a ritual now.
But constantly switching between Mem Cart, 1MB and 4MB cart is not something I'd recommend. That method destroyed my first Satutn cartridge slot so I vowed never to do that again. Best to have one cart for multi-purposes and leave it in there. I've had over a decade of usage out of the same AR cart with no issues. It's the best way to ensure longevity out of your Saturn as the cartridge slot isn't getting constantly irritated. Plus the cheat function seriously adds longevity to many Saturn games so I'd hate to lose that feature. It also works pretty well with the VCD slot too.
But if the Saturn gamer's cart does finally upgrade with the cheat function and 4MB I'll definitely look into it but until then I'll stick with the AR as it definitely has more pro's than cons over the Saturn gamer's cartridge at this point.