Post by notshane on Oct 17, 2015 11:13:28 GMT
To be honest you should be grateful someone has even done a Saturn emulator, when I actually gave a toss about emulation years ago it was the only system that hadn't been emulated from that gen of systems. Even the Dreamcast had a fully functional emulator years before the Saturn.
What? How can I be grateful when I can not even play it! The way you helped me here, you basically said that, if it is broken, I should give up! I am not being an unappreciative person and saying they are lacking features, I am just stating that it is peculiar that I came across this error code that is apparently un-fixable since I am the only one to encounter it.
I searched everywhere for the error itself, but nothing came up. So now if you search for it, the one thing that will come up is me! Right here, right now, talking about it! So if it does not get resolved here, other people that may have this issue will not get the help they need, either.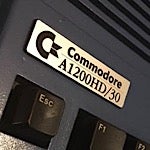 It's actually one of the easiest to set up emulators I've ever used, especially now that you can run it without a bios image.
It used to work the same as it did with you guys! As I said before, it just gives me a blank version of what you guys see. Well it probably says "Press key for UP" and so on for you, it says nothing for me! I want to know why it says this and why I am apparently the only one it says this to!
I can not even play any games on this emulator now thanks to this stupid issue that I have honestly spent actual months trying to resolve! Granted, that has only been about two months so far, it has felt like forever since I have been in such a Saturn mood lately.